ONLINE BILL PAY AVAILABLE NOW!
Ways to Register:
Right above here find "Quick Links," go to "Pay Bill", click on link. You will be redirected to our secure payment portal.
Go directly to our secure payment portal at: https://www.municipalonlinepayments.com/meinersoakscowdca
Scan QR Code: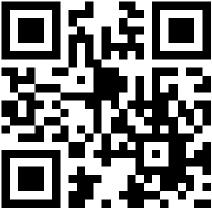 OFFICE HOLIDAY HOURS:
The M.O. District Office will be closed on Wednesday, December 25th and Thursday, December 26th, for the Christmas holiday.
If you have a non-billing water emergency please contact Mike Hollebrands (805) 297-7240
NOW HIRING – UTILITY WORKER I/II
Please see our Employment Opportunity page for details!
 Finally, we are back on our wells! Unfortunately, air from the wells is back as well. Be reassured that this only air, it does not pose a health risk. Please call the office with any questions.
IN THE NEWS: 
***ATTENTION ALL CUSTOMERS *** 
Stage 3 Mandatory & Voluntary Water Use Restrictions
Click for the Water Shortage Drought Resolution. and Fines for improper use of water
SB272 Enterprise System Catalog
https://meiners-oaks-water-district.systemcatalog.net
We hope you find our site friendly and easy to use.
We welcome your comments and feedback: mikeh2o@meinersoakswater.com