District Office Closed
Thursday, November 26-27, 2020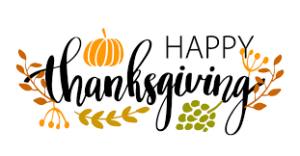 ————————
Upcoming Regular Board Meeting
Tuesday, November 17, 2020, at 6:00 pm via teleconference
11-17-20 Regular Meeting Minutes Agenda Packet
———————————————-
PLEASE CONSERVE!
Due to increased water demands, the District had to turn on its connection to Casitas Municipal Water District (9/26/2020) to supplement the groundwater supply pumped from our wells. As of, Tuesday, 9/29/2020, unable to meet demand, turned Casitas Connection on at 100%.
We are still in a Stage 3 Drought, we are noticing increased water consumption during the daytime hours.
Reminder to irrigate between 6 pm – 10 am.
———————–
DISTRICT OFFICE CLOSED TO PUBLIC
Effective Monday, April 13, 2020, the District will be transitioning from limited public access to no public access to the District Office. District staff will be rotating schedules and working remotely to ensure continuous monitoring of all District operations. The Health & Safety of our constituents and staff are our priority.
We are committed to serving you and request that all business be conducted online or by phone until further notice.
CONTACT US
During Normal Hours:
805-646-2114 OR 805-220-0456  (Payments/General Questions)
805-297-7240   (Mike, General Manager)
After-Hours Emergencies:
805-297-7240   (Mike)
805-297-6587   (Brad)
805-297-7241   (Levi)
Email:     
General Manager, Mike Hollebrands: mikeh2o@meinersoakswater.com
Billing/Board Secretary, Summer Ward: summer@meinersoakswater.com
Accounts Payable, Brandi Malone: brandi@meinersoakswater.com
Payments:
Mail payments via US Postal Service
Online at meinersoakswater.com
By phone (Debit/Credit Cards only)
Office Door Payment Dropbox – Put payment in an envelope with account and/or address.

If paying CASH, please clearly mark the amount you enclosed and a cash receipt will be mailed to you the following business day.
                                   ———————
——————-
Online Bill Pay Available Now!
Ways to Register:
(Please note that our secure Merchant Services Provider, Global Payments Direct, Inc., charges a $1.25/online transaction convenience processing fee)
Right above here find "Quick Links," go to "Pay Bill", click on link. You will be redirected to our secure payment portal.
Go directly to our secure payment portal at: https://www.municipalonlinepayments.com/meinersoakscowdca
——————-
——————-
——————-
***ATTENTION ALL CUSTOMERS *** 
Stage 3 Mandatory & Voluntary Water Use Restrictions
Click for the Water Shortage Drought Resolution and Fines for improper use of water
District Enterprise System Catalog 2020
——————
We hope you find our site friendly and easy to use.
We welcome your comments and feedback: mikeh2o@meinersoakswater.com