Open for Public Comment, scheduled for adoption February 18, 2020.
Ventura River Watershed Adjudication Notices
Owners of property in one of the Watershed's four groundwater basins or if the property is next to the Ventura River or its tributaries, or both, were identified and sent adjudication notices or summons. Below are some helpful resources related to this topic.
Below is the contact information for the City of Ventura's legal counsel in this case. Feel free to contact them directly.
Cross-Complainant's Counsel
Dakotah Benjamin
Best Best & Krieger LLP
2001 N. Main Street, Suite 390
Walnut Creek, California  94596
Telephone: 925-977-3330
dakotah.benjamin@bbklaw.com
City of Ventura Water Homepage
Ventura River Watershed Adjudication Website
Adjudication Notification Process Frequently Asked Questions
City of Ventura Mayor, Matt Lavere, op-ed A Collaborative Path Forward
City of Ventura Public Community Meetings 
(City of Ventura Staff & Attornies will be present to answer public questions)
1st Date: January 30, 2020 (6:00 pm – 8:00 pm)
Location: Matilija Junior High School- Auditorium, 703 El Paseo Rd, Ojai, CA 93023
2nd Date: February 12, 2020 (6:00 pm – 8:00 pm)
Location: Bell Arts Factory – Community Room, 432 N. Ventura Avenue, Ventura, CA 93001
3rd Date: February 13, 2020 (6:00 pm – 8:00 pm)
Location: Oak View Community Center – Kunkle Room, 18 Valley Road, Oak View, CA 93022
Online Bill Pay Available Now!
Ways to Register:
(Please note that our secure Merchant Services Provider, Global Payments Direct, Inc., charges a $1.25/online transaction convenience processing fee)
Right above here find "Quick Links," go to "Pay Bill", click on link. You will be redirected to our secure payment portal.
Go directly to our secure payment portal at: https://www.municipalonlinepayments.com/meinersoakscowdca
Scan QR Code: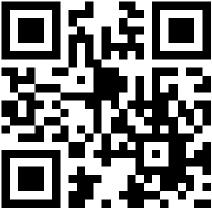 Finally, we are back on our wells! Unfortunately, air from the wells is back as well. Be reassured that this only air, it does not pose a health risk. Please call the office with any questions.
***ATTENTION ALL CUSTOMERS *** 
Stage 3 Mandatory & Voluntary Water Use Restrictions
Click for the Water Shortage Drought Resolution. and Fines for improper use of water
SB272 Enterprise System Catalog
https://meiners-oaks-water-district.systemcatalog.net
We hope you find our site friendly and easy to use.
We welcome your comments and feedback: mikeh2o@meinersoakswater.com