District Office Closed
Monday, May 29, 2023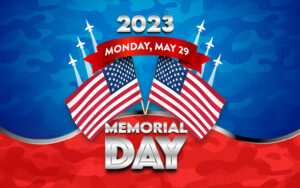 ---
Declaring Stage 1 Conditions
Resolution 20230516 Stage 1 Conditions for All MOWD Customers
Effective June 1, 2023, MOWD will implement Stage 1 actions and measures, including increasing all MOWD customers' allocations to 100% baseline and discontinuing the drought surcharge.
---
Well Water Update:
MOWD is back on Casitas Water, as of Saturday March 18, 2023, due to storm damages. Due to recent storms, Caltrans determined that the section of Hwy 33 leading to our Treatment Plant and two wells is unstable. Caltrans does not have an estimated timeframe for repairs. MOWD's other two wells are offline due to the proximity of surface water. The Ventura River has encroached on those wells, and the State Water Board will not allow pumping when surface water is within 150 ft of our groundwater wells. MOWD will make every effort to minimize the time the District purchases water from Lake Casitas.
Please continue to check back here for updates.
4/5/2023: Caltrans contractors have begun performing soils testing, to determine extent of damage to hillside and preparations for engineering the repairs. 5/5/2023: The District remains on Casitas water due to surface water proximity to our wells and the Hwy 33 section of the road exposing our main line. We are monitoring the surface water proximity to our wells daily, and will resume pumping from the wells as soon as possible.
---
Casitas Lake Level
Low Point (12-1-2022): 29.8%
https://www.casitaswater.org/your-water/lake-level
Ventura County Rainfall Totals:
https://www.vcwatershed.net/fws/reports/rain-season-report
---
EPA Lead & Copper Revised Rule
The EPA is requiring all public water utilities (including Meiners Oaks) to submit a water service line inventory in order to document any lead service lines owned by either the utility or the customer. Lead was banned by the federal government in 1988, so if your home was built post-1988 we know that the line could not be lead.
You can help Meiners Oaks comply with the EPA-mandated Lead & Copper Revised Rule by identifying the type of water line you have coming into your home. Any services that are not self-identified will have to be dug up by the utility in order to identify the line material. If you have any questions please call the office at 805-646-2114.
Meiners Oaks EPA Lead & Copper Survey 2023
---
Upcoming Regular Board Meeting
Tuesday, May 16, 2023 at 6:00 pm
5-16-2023 Regular Board Meeting Agenda Packet
---
2022 Annual Drinking Water Quality Report Now Available (2021 Data)
Meiners Oaks Water District's Annual Consumer Confidence Reports are now available online. If you would like a copy of the report(s) mailed to you, please call (805) 646-2114. If you have questions about your water sources or water quality issues, please contact General Manager, Justin Martinez at (805) 646-2114.
MOWD: CCR 2021
Casitas (Backup Supplier): CMWD 2022 Report (2021 Data)_Lake MMW
---
Financial Assistance Programs
---
Online Bill Pay Available Now!
Ways to Register:
(Please note that our secure Merchant Services Provider, Global Payments Direct, Inc., charges a $1.25/online transaction convenience processing fee, fee going up to $2.00 in February 2023)
Right above here find "Quick Links," go to "Pay Bill", click on link. You will be redirected to our secure payment portal.
Go directly to our secure payment portal at: https://www.municipalonlinepayments.com/meinersoakscowdca
---
***ATTENTION ALL CUSTOMERS *** 
Stage 3 Mandatory & Voluntary Water Use Restrictions
Click for the Water Shortage Drought Resolution and Fines for improper use of water
---
DISTRICT OFFICE 
We are committed to serving you and request business be conducted online or by phone.
CONTACT US
During Normal Hours:
805-646-2114   (Payments/General Questions/Water Emergencies)
After-Hours Emergencies:
805-297-7240 (Justin, General Manager)
Email:     
General Manager, Justin Martinez: justin@meinersoakswater.com
Assistant General Manger & Board Secretary, Summer: summer@meinersoakswater.com
Accounts Payable & Payroll, Brandi: brandi@meinersoakswater.com
Administrative Clerk & Accounts Receivable, Leslie: leslie@meinersoakswater.com
Payments:
Mail payments via US Postal Service
Online at meinersoakswater.com
By phone (Debit/Credit Cards only)
Office Door Payment Dropbox – Put payment in an envelope with account and/or address.
If paying CASH, please clearly mark the amount you enclosed and a cash receipt will be mailed to you the following business day.
---
---
We hope you find our site friendly and easy to use.
We welcome your comments and feedback: summer@meinersoakswater.com